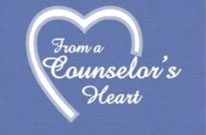 CHPublishing was originally started in order to publish the works of James B Thomson, M.A., a Licensed Clinical Professional Counselor, living and working in the Chicago area. Several articles, two books, and a video series have been produced with more to come.
Since the beginning of this company, many authors have asked if we could help them do the same thing. While I have been happy to share my story, I have been unable to actually take on and publish other writers.
However, starting in 2019, I will be accepting other authors to work with; with the goal of publish their writings. If you are interested in joining me, please contact me, tell me about you and your writing, and what your goals are. If we do publish your work, you will retain the rights to your work, as well as receiving 75% of all profits from your work.
It is not required for submission and consideration, but I do ask you to consider joining our Authors' Co-op. There is so much help available through the Co-op that I believe it is easily worth a few minutes of your time to check out all of the benefits.
It's Time to Let the World See What You Write