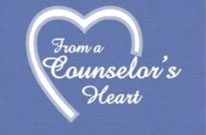 Hi! and welcome to Counselor's Heart Publishing. I'm Jim Thomson and I own this website and CHPublishing.
I have been working in the world of internet marketing for about three years. Back in the real world, I am a licensed counselor here in Illinois, in private practice. I have been helping folks for the past thirty years, primarily through individual and marital counseling. I have published three of my own books,
and one new author, Shannon Marie. And a 16-part video series on improving a marriage.
My wife and I have four grown children and seven grandchildren. Seventeen years ago, we escaped to the country and bought an old farm house west of the Chicago area. We love it!